Affordable Poison Ivy Removal Suffolk County
Poison ivy is a woody, perennial vine or shrub that can be found throughout Long Island in fields, woodlands, and home landscapes. As a vine, it attaches itself to trees or other structures. Like most people, if you find you have poison ivy on your property, you are probably looking for a way to control this unpleasant plant. Smithtown Tree & Lawn Spraying inc. has a long and successful history of helping to control these objectionable plants and can keep them from overtaking your property on Long Island.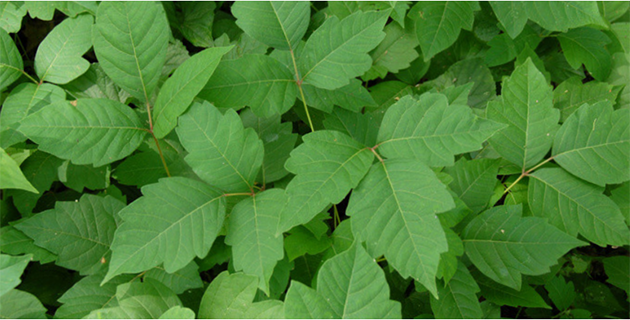 How Does Poison Ivy Affect The Skin?
The entire plant is poisonous because all parts contain the irritating oil urushiol. The oil can remain active for months on objects. It can be picked up on tools, clothing and the fur of pets. Therefore, anything that may carry the oil should be carefully washed. Even dead plants may cause allergic reactions for a couple of years.
Poison Ivy Removal Suffolk County NY
If you would like to get poison ivy removal in Suffolk County, then you have landed on the perfect site. Our experienced poison ivy technicians put your complete satisfaction as priority number one. Each ivy removal we take on is treated as if it was our own. Our reputation is very important to us, and we aspire to be your number one choice of poison ivy removers in Suffolk NY. If you need help with any type of poison ivy removal job, just Call Us, tell us what you need, and we will perform an evaluation ASAP with a quote for our services.
When it comes to poison ivy plants removal we take our work very seriously and strive to provide the best service in Suffolk County NY. We want to make sure you are completely satisfied, so you will use us again or refer your family and friends should they need poison ivy removal. We take on all projects, large or small, residential or commercial, and we're always here to help with any landscaping or lawn care needs you may have.